The Complete Guide To Collecting Composer Coins (Paperback)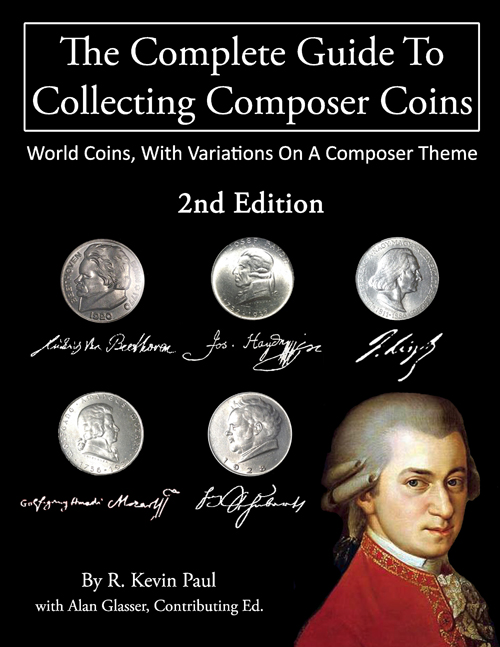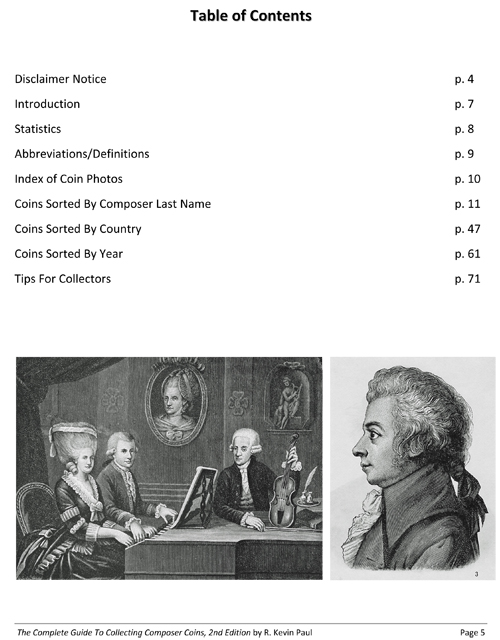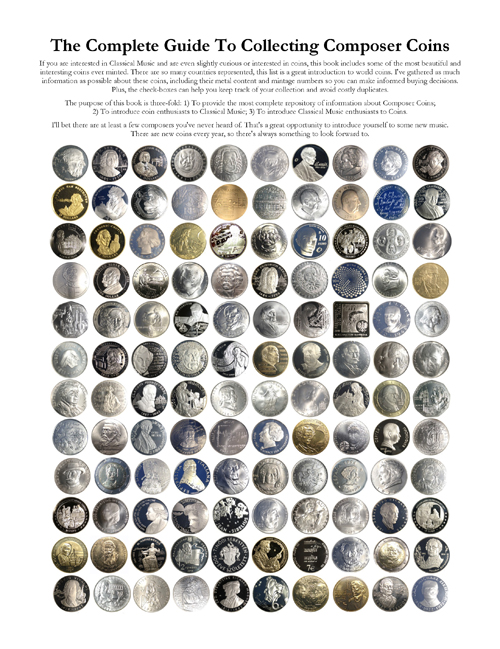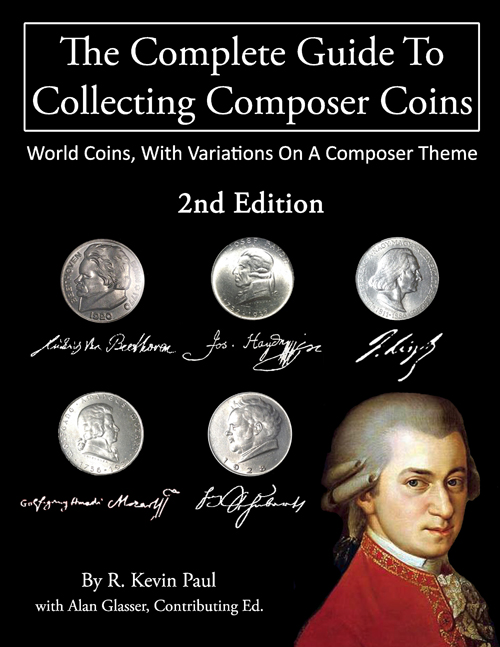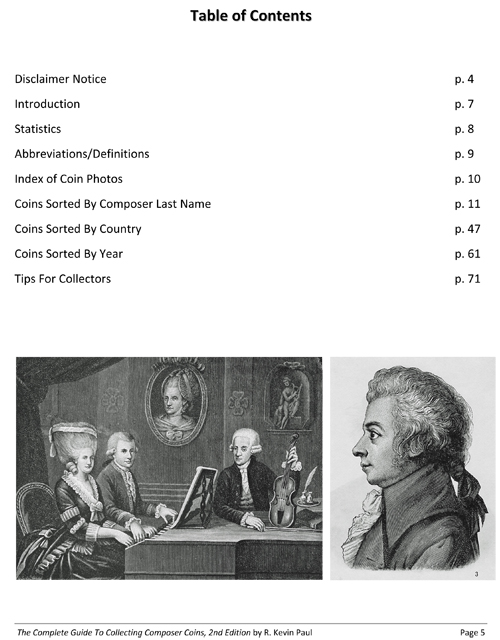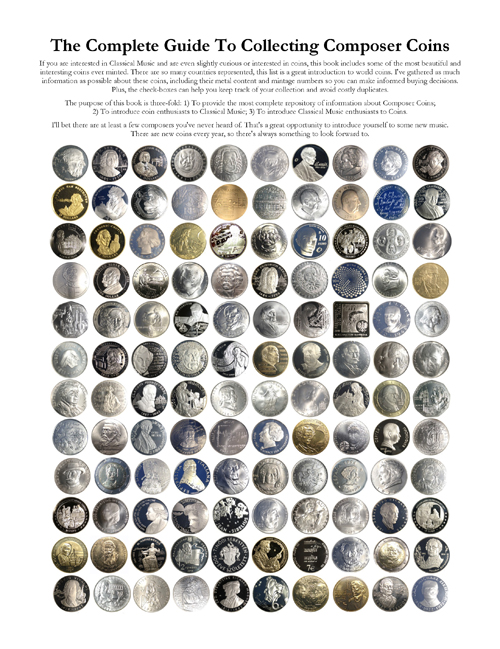 sale
The Complete Guide To Collecting Composer Coins (Paperback)
THE COMPLETE GUIDE TO COLLECTING COMPOSER COINS, 2nd Ed.
World Coins, With Variations On A Composer Theme.
by R. Kevin Paul
with Alan Glasser, Contributing Editor
If you are interested in music and are even slightly curious or interested in coins, this list includes some of the most beautiful and interesting coins ever minted. There are so many countries represented, this list is a great introduction to world coins.
Detailed information on 421 Coins from 69 Countries, including 131 Composers & 120 actual coin photos: Composer Name, Country, KM# or Y#, Year, Denomination/Value, Metal Content (oz.) & Purity (%), Weight (g), Mintage (k/m), ~Price ($). The free companion website is www.ComposerCoins.com

[PDF eBook available here]

About The First Edition:
"Extraordinary Merit, 2015 Writers' Awards" - Numismatic Literary Guild

"This guide is a clear, definitive book on this often overlooked collecting area which interests many in our hobby today...I heartily recommend it." - Marc Ricard, Numismatic Bibliomania Society, E-Sylum Vol. 18, #31
About the 2nd Edition:
Read the review by Ursula Kampmann from Coins Weekly.
Paperback: 72 pages, Color
Copyright: © 2016 by R. Kevin Paul (1st Ed. © 2015)
Dimensions: 8.5 x 11 inches
Print ISBN: 978-1-329-14840-6
Printed in the U.S. by Lulu.com